Intensive Care Unit (ICU) Travel Nursing Jobs: An In-Demand Specialty
3 min read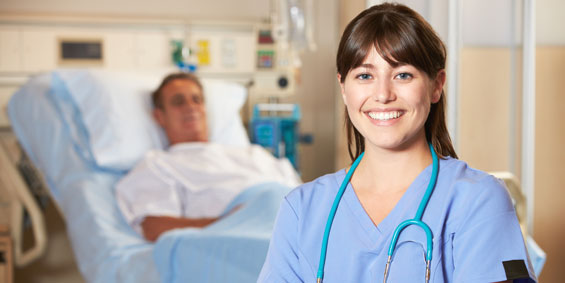 Critical care nursing is a specialty that deals with human responses to life-threatening problems. Understanding the general landscape of this profession likewise defines the scope of Intensive Care Unit (ICU) travel nursing jobs and their in-demand position.
The Healthcare Traveler Magazine reported that ICU was one of the most in-demand specialties in 2013. With the growing population of the aging population, there is an expected greater demand for intensive care services across the country.
This scenario makes intensive care (ICU) travel nursing jobs an in-demand profession, as well as hospitals and health care units, place an increased demand for travel nurses in the event that they fall short of personnel.
What is an ICU Travel Nurse?
An ICU travel nurse does the same duties as the ICU nurse, except that travel nurses do not stay permanently in a hospital or other healthcare facility.
ICU nurses typically work with the most acute and unstable patients who have such demanding needs for care. Nurses in this profession are assigned no more than three patients at a time and have frequent 12-hour shifts.
The duties included in an ICU travel job include:
Evaluating patient conditions
Monitoring patient conditions
Administering treatment
Providing constant support
Creating and implementing effective care plans
Identifying sudden and subtle changes in a patient's condition
Communicating with physicians, other staff members, and family members
Responding to medical emergencies
Maintaining patient records
Managing medication doses
Skills of an ICU Travel Nurse
The specializations of an ICU nurse can be focused on pediatrics, neonatology, neurology, cardiology, and trauma. All of these specialties require the following specific skills and characteristics in an ICU travel nursing job:
Ventilator support
Inserting a central line
Assessing neurological status
Organizational skills
Excellent critical thinking
Observational skills
Good communicator
Team player
Ability to inform and educate patients and their family members
All ICU nurses, whether they are travel nurses or permanent ICU nurses in a health care facility, need a high level of skill and knowledge. This makes ICU travel nursing jobs extremely valuable to acute care hospitals facing shortages in nursing services.
Education Requirements and Certifications of ICU Travel Nursing Jobs
ICU travel nurses are required to have the following education requirements and certifications:
Either an Associate's Degree in Nursing (ADN) or a Bachelor of Science in Nursing (BSN)
Passed the National Council Licensure Examination for Registered Nurses (NCLEX-RN)
Licensed Registered Nurse
Experience and exposure to working in the ICU by participating in ICU externship and/or participating in internal training programs
Certification from the American Association of Critical-Care Nurses (AACN)
Job Growth Potential of ICU Travel Nursing Jobs
The average salary for an ICU Nurse in the United States is $85,755 with an average hourly pay of $41.23. ICU nursing is one of the seven highest-paid nursing specialties that receive high compensation.
The growth potential of ICU travel nursing jobs is likely to grow significantly. There is an increase in the national shortage of nurses providing this high-intensity and high-quality care in the face of strained capacity.
Hospitals and health care facilities will continue to seek more qualified ICU travel nurses. Experienced ICU travel nurses can choose from a wide range of locations and environments.
Emphasis is placed on being experienced as an ICU travel nurse because hospitals that are in need of supplemental staff don't have time to teach inexperienced nurses. This gives an ICU travel nursing job more competitive salaries that feature exceptional benefits and perks. You can literally earn up to $2,300 a week as an ICU travel nurse. Critical care nurses are always in demand. Apply for an ICU travel nurse job at Gifted Healthcare now.
ICU Travel Nursing Job: An Ideal Career
Although you will be required to care for patients who are in critical condition, often with unstable vital signs and unconscious, an ICU travel nursing job is very rewarding. It is an in-demand profession in the nursing industry.
You have the ability to earn about 15 percent more than staff nurses and this potential alone makes ICU travel nursing jobs an ideal career to pursue. But this is not the only reason that this profession is a worthwhile job.
Travel nurses have the opportunity to enjoy all sorts of other exciting benefits like medical and dental coverage, license reimbursement, and a variety of different experiences in changing locations.