What is a food tour? How do food tours work? Why do people go on food tours? Food tours are a great introduction to a new destination, its traditions, and the local culture. Here are some tips to help you book the right one. 
A food tour is a city tour where you can sample local cuisine at various restaurants and eateries.
Food tours are becoming increasingly popular as they offer a unique and delicious way to experience a new destination you're vacationing in or even close to home.
We recommend that if you're spending a few days in one city, book the food tour for your first full day there. It's a great way to familiarize yourself with the lay of the land and eat delicious foods you probably would not have tried on your first day or have found on your own.
And the local guide will give you some great recommendations you can use for the rest of your trip.
We love food tours and have participated in several. We highly recommend them as a fun and delicious way to get to know a new destination. Our latest food tours in Modena and Bologna left a great impression of the cities and last memories for our tastebuds and stomachs.
We will also never forget our first food tour many moons ago during a trip to Florence. We still talk about the delicious foods we tried, the excellent guide, the kind people we met from Australia on tour, and the vendors that shared incredible stories and tasty eats.
Also, we experienced another side of Florence that we would not have experienced on our own.
Disclosure: This post may contain affiliate links. If you decide to make a purchase from one of those links, we may get a commission at no extra cost to you. We appreciate your support.
Food tours are also one of the fun and best ways to sample a variety of local dishes and drinks quickly.
They are also a great way to learn about the history and culture of a destination, as most tours are led by knowledgeable guides who are passionate about their city.
Keep reading if you're planning a trip and wondering whether booking a food tour for your next trip is right for you.
In this article, we answer some common questions about food tours: what do they involve, how do they work, and why are they so popular? We'll also give tips on finding the best food tours for your next vacation!
What is a Food Tour?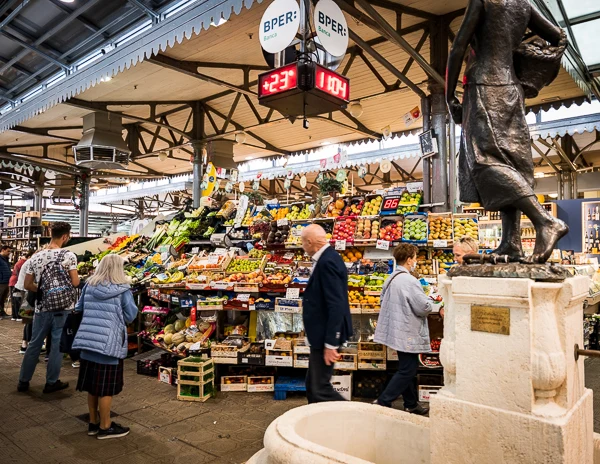 How would you describe a food tour?
We would describe a food tour as a foodie adventure guided by a knowledgeable local guide. A guide that not only wants to share the love they have for their city but the passion they have for their local cuisine and traditions.
You can also find food tours focused on different themes, such as markets, bakeries, or wine tasting. Chances are there's a food tour for whatever you're interested in!
Sometimes food tours include wine or liquor tasting and food production.
Why do people go on food tours?
People go on food tours for a few reasons, but mainly to be able to sample and learn about local eats and drinks that they could have easily missed exploring on their own. Having that time with a local foodie is part of what makes the experience unique. Who better to learn from than someone that loves food where they are from?
And simply because it's fun to eat and try new foods!
How does a food tour work?
On a typical food tour, you'll meet your guide, and they'll take you to 5 to 8 stops where you'll have a taste or eat different foods and-or drinks that are local to that city or region. Most tours last around three to four hours.

These tours are usually either private or within a small group of 6 to 10 people. Anything more than that is not ideal, as it's harder to move around and have a more intimate experience.
A food tour involves and can look something like this:
After meeting your guide, they will give you a quick overview of what to expect from the tour and an introduction to their great city.
If you're doing a morning tour, your first official food stop could be at a local bakery or cafe, where you'll sample their typical breakfast.
Then you'll be taken on the rest of your walking tour, where you'll learn about the city on the way to local markets and eateries, where they produce certain items and specialty shops. Along the way, you'll be sampling various tasty eats typical of that city.
Sometimes you'll stop to eat an actual meal at a restaurant with samplings. You may also eat on the go as you try street foods.
Everything you'll eat or drink will be explained. You'll learn bout the history of the said food or ingredients and how it's produced. Where it comes from? What's the tradition? How do locals eat it?
You'll also learn tips on what else to see or do in the city from your tour guide. They can give you great recommendations on the best places to eat, drink, and shop.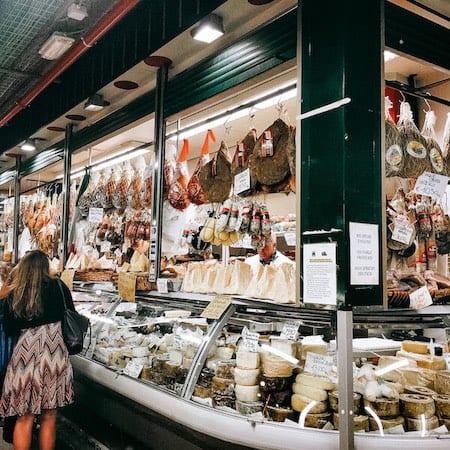 What is a food tour called?
A food tour is also known as a culinary tour, foodie tour, or gourmet tour. At Tasty Itinerary, we like to call it a foodie adventure.
What is included in a food tour?
The inclusions of a food tour vary depending on what tour company or local guide you book with.
Generally, the food tours we have been on always include a guided walking tour and samples of the food or drinks. The quantity differs between tours and destinations. It's always a great value, and you always leave full.
However, sometimes, you'll see food tours advertised that are just the hired guide without the food. Usually, the guide will take you on a walking tour, introducing you to their city and food by stopping at different vendors.
You get to learn about the different local foods, and it is up to you whether you'd like to buy something from that vendor. So you get to choose what you'd like to eat. This has its pros and cons for some people.
Make sure to read the details of the food tour and what you are getting before you book.
Are food tours worth it?
Yes, we believe food tours are worth it and a great way to learn about a destination through its food. The value you get from what you eat and drink, plus the bonus of having a great guide to show you around, makes it an amazing experience and worth it.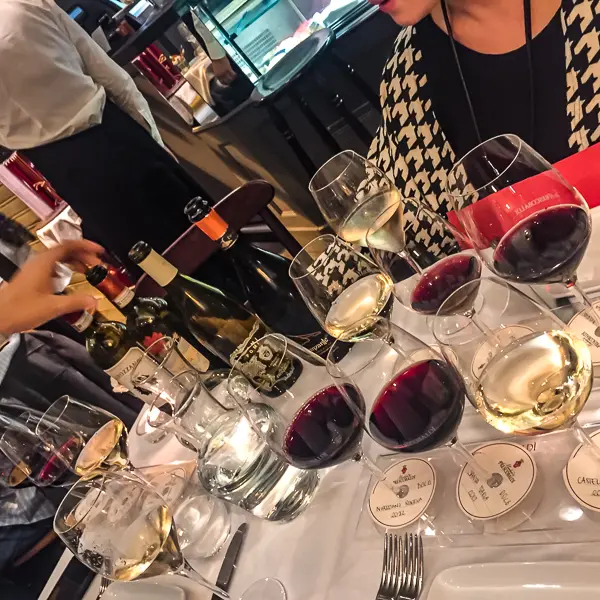 What do you wear to a food tour?
Unless specified, be comfortable and stay casual. Always wear comfortable shoes as you will walk a lot during the tour when you're not sitting down to eat.
Do you tip your food tour guide?
Always tip your food tour guide, especially if they've done a fantastic job.
5 Tips to Book a Food Tour
Now that we know what a food tour is, here are some practical tips to help you book and take a food tour during your next vacation.
1. Do Your Research
The number one rule to booking any tour is to do your research.
If you have friends or family that have traveled to this destination, ask them if they did a food tour and with who.
Check reviews on different tour companies that operate in the city. Find what others have to say about their experience.
Join travel Facebook groups on the city or region you're visiting and post there asking for recommendations on food tours. Or see if anyone has taken one they can recommend.
Look at reputable tour companies, see what they offer, and read the reviews on the ones you're interested in.
We like to always like to start and look at tours offered by guides on: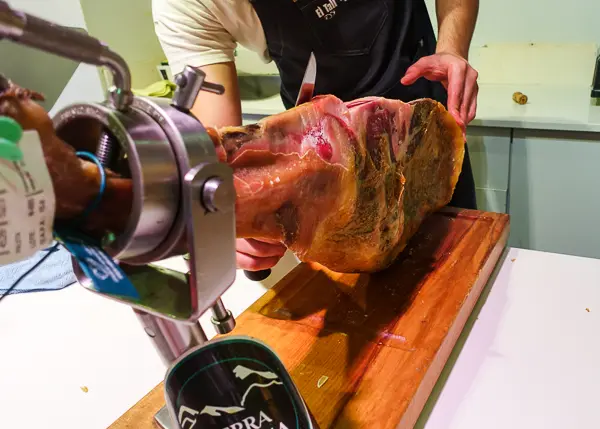 2. Check What's Included
When looking at different food tours, check what is included in the tour. How many stops will you be making? What food samplings will be included?
As we mentioned, and not as popular, but there are food tours that only advertise the guide, and then you pay for what you eat as you go. If this is what you want, then great! But if not, ensure the tour includes what you want it to.
So far, we've seen that you get a much better value in booking a tour with the food included. Do the comparison before you book.
Of course, a private tour can also be arranged and customized to your liking. Just note it will cost more.
At the end of the day, whatever you book has to make sense for you.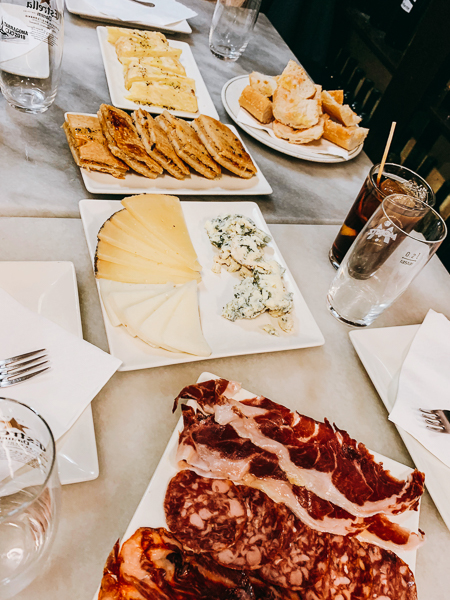 Foodie Tip: But BE OPEN to new experiences and the foods you'll be trying. This is part of what makes food tours amazing.
3. Find a Tour That Fits Your Budget
Food tours can range in price depending on what city you're in and what is included in the tour. Consider that food and drinks will always be more expensive when you're in the heart of a city like Rome, Paris, or New York City.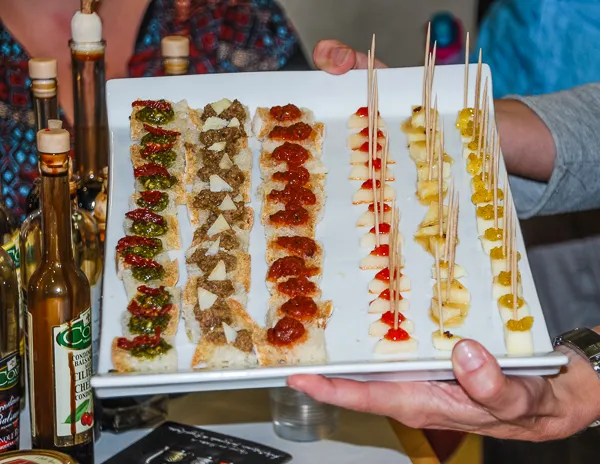 4. Check the Meeting Point and Schedule
When you check the tour details and the meeting point before booking. How far is it from your hotel? And, how long will you take public transportation to get there if you're not staying in the area?
Check what time it starts and ends. You'll probably have to time your travel to get to the meeting point. You don't want to book a tour that will make you rush or miss anything because it ended too early or started too late for what you.
Also, take into consideration what else you have planned for your day.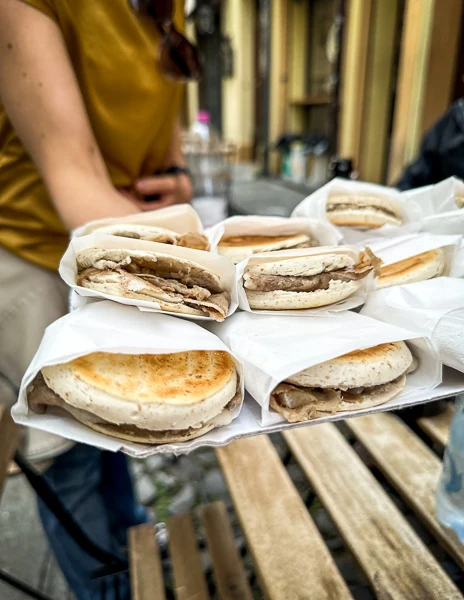 Tip: When booking a food tour, either book it for breakfast/lunchtime or dinner. This way it covers a meal for that day, as you will be full by the time you're done with the tour.
5. Communicate With Your Tour Company and Guide
For questions, you have before or after you book the tour, don't be afraid to ask the tour company. Work it out before the tour so everything runs smoothly and you're not caught off guard.
If you have any dietary restrictions, communicate this before the tour so that alternate arrangements can be made for you if necessary.
Also, if you need to cancel or reschedule, try to do this as soon as possible so they can plan accordingly.
It also doesn't hurt to reconfirm your tour confirmation a day or two before the tour date.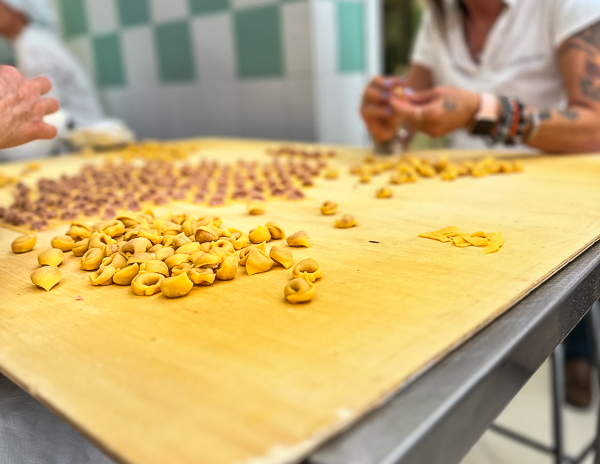 Foodie Tip: Once you have a food tour booked, don't be afraid to email your guide to ask them some recommendations on restaurants and places you shouldn't miss.

They usually do email a list after the tour, but making reservations for dinner in advance prior to arriving is sometimes essential and their guidance can be super helpful.
We hope this answered your questions about what is a food tour and that the few additional tips helped you book your next foodie adventure.
Since we partly travel to eat and food is an important part of our Tasty Itinerary, we encourage you to add a food tour to every new destination.
If you don't know where to start looking for these food tours, you can start your search here at these sites and select your destination.
Have you ever taken a food tour? What was your experience like? Let us know in the comments.
Don't forget to share the love on Pinterest: