People and Places – week of February 19, 2021 | Articles
10 min read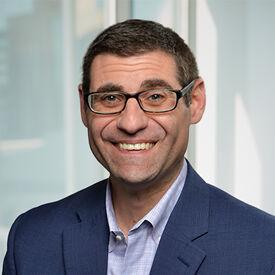 Reston will be home to Virginia's first JW Marriott Hotel
Comstock Holdings Companies, Inc. announced that one of its managed companies, CRS Hotel, LC has entered into a Franchise Agreement with Marriott International providing for the development and operation of Marriott's luxury brand hotel, a JW Marriott in Reston. 
The approximately $250 million project will be the centerpiece of the next phase of Comstock's 60+ acre mixed-use and transit-oriented Reston Station development.
The anticipated 26-story glass and concrete tower will represent a signature component of the Reston Row District at Reston Station and is expected to provide approximately 250 guestrooms and 90 luxury branded residences reflective of JW Marriott's warm and welcoming approach to luxury and emphasis on holistic wellbeing. JW Marriott – Reston Station will feature a mix of facilities including more than 15,000 square feet of meeting space, two restaurants, and upscale amenities, such as an executive lounge, swimming pool, spa and fitness center, as well as indoor and outdoor social gathering spaces.
The JW Marriott Residences Reston, served by a separate residential lobby entrance and located on the upper floors of the JW Marriott tower, will offer dedicated spaces and amenities such as an owner's lounge, fitness center, outdoor area and dog park. Nunzio Marc DeSantis Architects will serve as the designer for the project. 
"We are excited to partner with Marriott to bring Virginia's first JW Marriott to Reston," said Chris Clemente, CEO of CHCI. "We look forward to adding this incredible brand to Reston Station and expect that the unrivaled amenities and meeting spaces will attract business and social functions from around the Washington, DC area, while meeting the needs of our corporate office clients, including Google, Rolls Royce of North America, Neustar, ICF Global, and others."
Located at the intersection of Reston Station Blvd and Wiehle Ave, the JW Marriott hotel and residential tower will be included in phase I of the Reston Row District, the 8.4-acre latest addition to the Reston Station development adjacent to Reston's first Silver Line Station, the Wiehle Reston-East Station. Utility relocations and coordinated demolition of the existing 1970's era office park complex recently commenced and site development will take place in the coming weeks. The JW Marriott and Residences Reston is expected to open in 2024, the first full-service hotel to deliver in Reston since 2008, and will be managed by Crescent Hotels & Resorts Management Company.
The Reston Row District at Reston Station will include, in addition to the hotel and residential tower, a variety of mixed-use buildings, including two office towers with a total of approximately 500,000+ square feet of office space, a 350 unit multi-family building and 65,000+ square feet of retail, service and fitness spaces, all surrounding a 1.2 acre central park with a variety of outdoor gathering spaces that will host events and entertainment functions. Development of the Reston Row District will begin with a 2,500 space PARK-X underground parking garage that will provide ample parking for the mix of uses, including separate parking for the JW Marriott Residences.
"We are thrilled Comstock Companies has chosen to bring the JW Marriott brand to Reston, in the heart of the Dulles Technology Corridor," said Noah Silverman, Chief Development Officer, North America Full-Service Hotels at Marriott International. "This project will serve as a signature component of the exciting Reston Row development, offering both guests and owners a welcoming luxury experience."
Peraton announces new business sectors, executives
After the successful completion of Herndon-based Peraton's transformational acquisition of Northrop Grumman's integrated mission support and IT solutions business February 1, Peraton has aligned the company around four business sectors and appointed five new members to its executive leadership team.
The four business sectors and their presidents are:
Space & Intelligence: This sector incorporates several new marquee programs coming in from the acquisition that will dramatically expand Peraton's footprint in key space and intelligence customer markets. It will be led by Roger Mason, previously president, Space, Intelligence & Cyber at Peraton.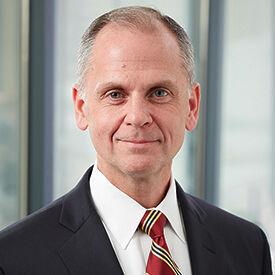 Cyber Mission: This sector delivers full-spectrum cyber programs, information operations, and technical solutions that support intelligence, defense, and civil markets. It will be led by Tom Afferton, previously vice president, Defense & Intelligence at Northrop Grumman.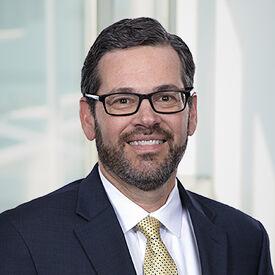 Global Defense & Security: This sector incorporates several new programs that deepen Peraton's ability to provide integrated technology solutions to our global defense customers and significantly expand the company's support to the Department of State and Department of Homeland Security. It will be led by John Coleman, previously president, Defense & Homeland Security at Peraton.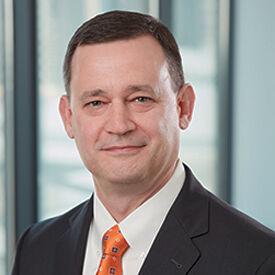 Civil & Health: This sector delivers advanced, mission-specific technology solutions for citizen and human services agencies, as well as military, civilian, state and local, and global health customers covering critical areas such as COVID-19, Medicare, and citizen-centric services. It will be led by Tarik Reyes, previously vice president, Civil & Health at Northrop Grumman.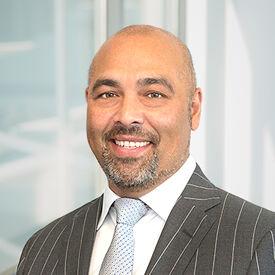 Additionally, Peraton has created three new executive leadership roles to support program excellence, strategy execution, and a holistic approach to diversity, equity and inclusion:
Chief Performance Officer: Erik Buice is responsible for ensuring the adoption and application of quality and certification standards across Peraton's portfolio, and establishing critical, value-add performance metrics for the enterprise. Buice was previously sector vice president and general manager of Northrop Grumman's Information Solutions and Services division.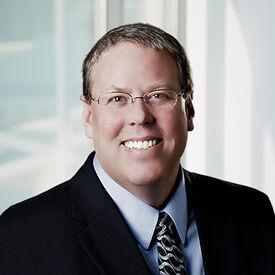 Chief Strategy Officer: Chris Valentino is responsible for leading the strategic market creation of Peraton by operationalizing the company's strategy and partnering with company leaders and managers for execution. Valentino was previously vice president, Information Warfare and Cyber Survivability at Northrop Grumman.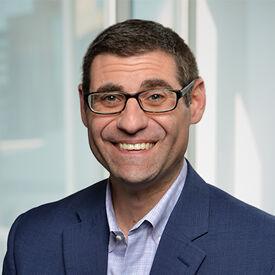 Chief Diversity, Equity and Inclusion (DE&I) Officer: Laila Salguero is responsible for working across Peraton's sectors and functions to help align the company's DE&I goals with measurable business outcomes. She also leads the company's ethics and compliance function and is charged with establishing and executing programs that support enterprise DE&I efforts, including the company's employee resource groups. Salguero was previously vice president, Corporate Responsibility at Peraton.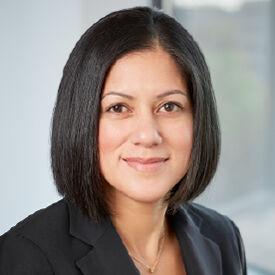 "I am thrilled to welcome Tom, Tarik, Erik, Chris, and Laila to peraton's executive leadership team," said Stu Shea, chairman, president and CEO. "As Peraton expands we will be faced with a complex range of new opportunities and challenges across our functions and businesses, and i am confident that our new leaders will be integral to Peraton's success providing highly differentiated national security solutions and technologies to essential government agencies."
CSB awards mini-grants for eight youth-led anti-stigma projects
Eight youth-led projects have been awarded mini-grants by the Wellness, Health Promotion and Prevention team of the Fairfax-Falls Church Community Services Board (CSB) to help change the negative stigmas associated with mental illness.
The projects, all planned and led by young people, aim to reduce the stigma associated with mental health issues among their peers. Each of the projects will be implemented by June 30. 
Funding for the CSB's mini-grant program for youth-led projects is from a regional suicide prevention grant from the Virginia Department of Behavioral Health and Developmental Services and is conducted in collaboration with the Suicide Prevention Alliance of Northern Virginia (SPAN).
By providing resources to youth-led projects, the CSB and SPAN seek to inspire young people to be the driving force for a positive culture change to eliminate the stigma around mental illness.
"The purpose of the initiative is for youth to lead the way in helping their peers and community to recognize a mental health concern in themselves or in someone else, and to not hesitate to get help," said Marla Zometsky, manager of CSB Wellness, Health Promotion and Prevention Services. 
The grants were awarded to:  
Emi Van Winkle: Mental Health Awareness Campaign
Lincolnia Community Center: Mental Health/Suicide Awareness Prevention Walk
Kate Van Winkle: Connecting Through Comics
Rams Minds Matter: Calm Café Lunchroom
Wexford Manor Community Resource Center: Rock for Change
Edison Minds Matter: Highlighting the "Unity" in Our Community
Enterprise Community Development: Wake Up/Step Up Reston Youth Empowerment
Jack Barnes: Buttons Unite Students
"Mental health conditions are common, with about one in every five adults in the U.S. experiencing a mental illness, which most often begins appearing in the teenage years. Yet, people are often reluctant seek help because of fear and stigma," says Zometsky.  "Youth can drive a movement to reduce that stigma by helping to correct misinformation and show that talking about mental health and seeking help is okay." 
Two Fairfax County hospitals recognized by Healthgrades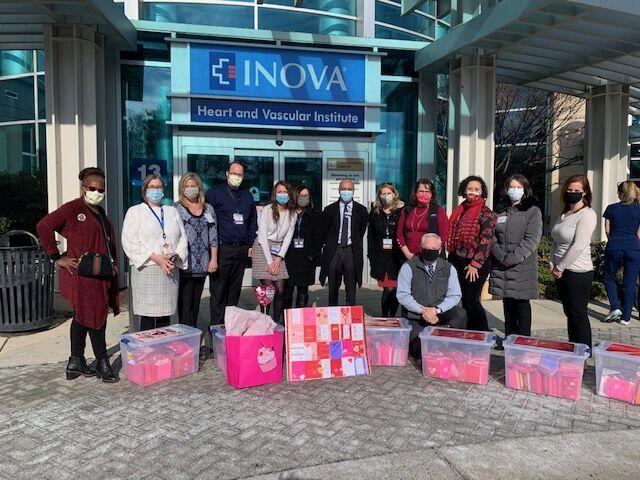 Healthgrades, the leading resource that connects consumers, physicians and health systems, announced last week Healthgrades 2021 America's Best Hospitals™. 
Healthgrades America's 50, 100 and 250 Best Hospitals Awards™ recognize the top one, two and five percent of hospitals in the nation for superior performance in 32 of the most common conditions and procedures.
Inova Fairfax Hospital in Falls Church was one of only two Virginia hospitals to earn a spot in the top two percent of all U.S. hospitals.
Inova Alexandria placed in the top 250 best hospitals.
"Now more than ever, consumers understand the importance of researching hospitals and finding the best organization to meet their healthcare needs," said Brad Bowman, MD, Chief Medical Officer, Healthgrades. "Especially in this era of COVID-19, we commend the recipients of the Healthgrades America's Best Hospitals Awards for their commitment to providing superior outcomes and keeping their communities safe."
For the 2021 study period (Medicare Fiscal Years 2017-2019), Healthgrades analyzed the performance of nearly 4,500 hospitals nationwide across 32 conditions and procedures, including heart attack, heart failure, pneumonia, respiratory failure, sepsis, and stroke. Overall, patients treated in hospitals named as Healthgrades America's Best Hospitals™ have, on average, a 27.4 percent lower risk of dying than if they were treated in hospitals that did not receive this award. If all hospitals, as a group, performed similarly to Healthgrades America's Best Hospitals, 167,235 lives could potentially have been saved*.
Mason doctoral student receives national research award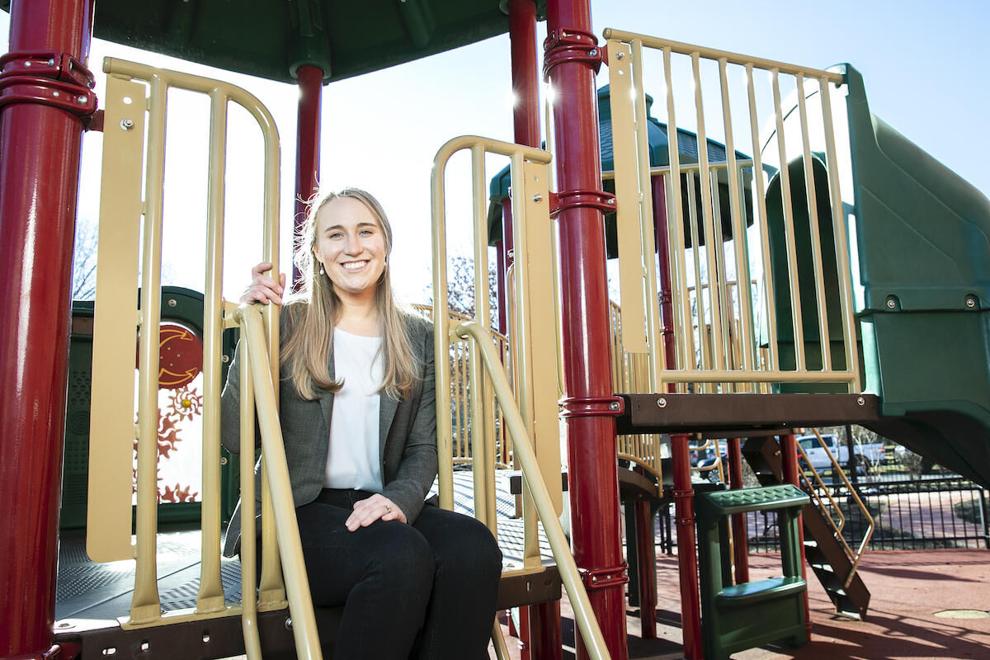 A parent who suffers from post-traumatic stress disorder (PTSD) can affect the whole family. A George Mason University researcher is looking at the effects of such stressors on children ages 6-12 and their emotional functioning.
With the support of an F31 National Research Service Award from the National Institute of Child Health and Human Development at the National Institutes of Health, Mason doctoral student Sarah Giff is examining the connection between parents with PTSD and their children's emotional functioning, looking specifically at military families.
Giff, who is working on a PhD in clinical psychology in Mason's Department of Psychology, said that the negative impacts on emotional functioning can be "internalizing," such as anxiety and depression, or "externalizing," with the child showing anger or acting out in some way.
"This construct of emotion socialization has three components: how parents model emotions for their children, how parents respond to their children's display of emotions, and how parents talk to their children about emotions," said Giff, who earned an MA in psychology from Mason in 2017.
Her research involves watching videos of parent-child interactions that were collected by researcher Abigail Gewirtz at the University of Minnesota. Giff is coding these videos for specific types of behavior seen throughout the exchanges, such as if a parent responds in a supportive manner to a child expressing emotion. The goal is to see if there is a link between military servicemembers who are struggling to regulate their emotions as a result of PTSD and potential difficulties with helping their children control their own feelings.
Giff's inspiration behind the study was a combination of prior PTSD research for her master's thesis, along with PTSD-related research by her dissertation director, Mason psychology professor Keith Renshaw.
"Best estimates show that roughly 10to 15 percent of veterans currently meet criteria for PTSD, with more who show some symptoms but don't meet full criteria for a diagnosis," said Renshaw, who leads the Military, Veterans, & Families Initiative at Mason and is an expert on the interpersonal dynamics of servicemembers and their families. "These symptoms, such as withdrawing from others and feeling emotionally numb, can have negative effects on relationships with family and friends, particularly partners and children."
Giff believes her research will have broader applications to the general public and has been thinking specifically about frontline workers during COVID-19.
"There are high stress situations being created for families during COVID-19, especially if there is a family member who is working at a hospital every day and experiencing severe burnout," said Giff. "We believe this research could help better educate and equip families facing these kinds of overwhelming challenges."
With her research, Giff aims to raise awareness about the impacts of PTSD, both at the individual and family level.
"What I want to bring to light is when one person is enduring a burdensome level of stress, their family members may experience changes in their emotions and behavior, which can influence the course of treatment," said Giff. "Ideally, I'd like to better implement ways to help treat mental health issues with a family context in mind."
Giff has worked at the Psychosocial Rehabilitation and Recovery Center (PRRC) at the Washington, D.C., VA Medical Center. Prior to attending Mason, she gained clinical research experience at the Corporal Michael J. Crescenz VA Medical Center in Philadelphia and the Center for Autism Research at the Children's Hospital of Philadelphia.
Giff credits the clinical training she received at Mason's Center for Psychological Services as the catalyst for getting her involved in military-related research, particularly its collaboration with the Virginia Veteran and Family Support.
"There is so much more we need to learn about how PTSD symptoms can affect children and families as a whole," said Giff. "I enjoy contributing to knowledge about how we help veterans and servicemembers recuperate from PTSD and how to form a supportive home environment for their recovery."