Justice League Writer Didn't Like Flash Time Travel Until Snyder Cut
4 min read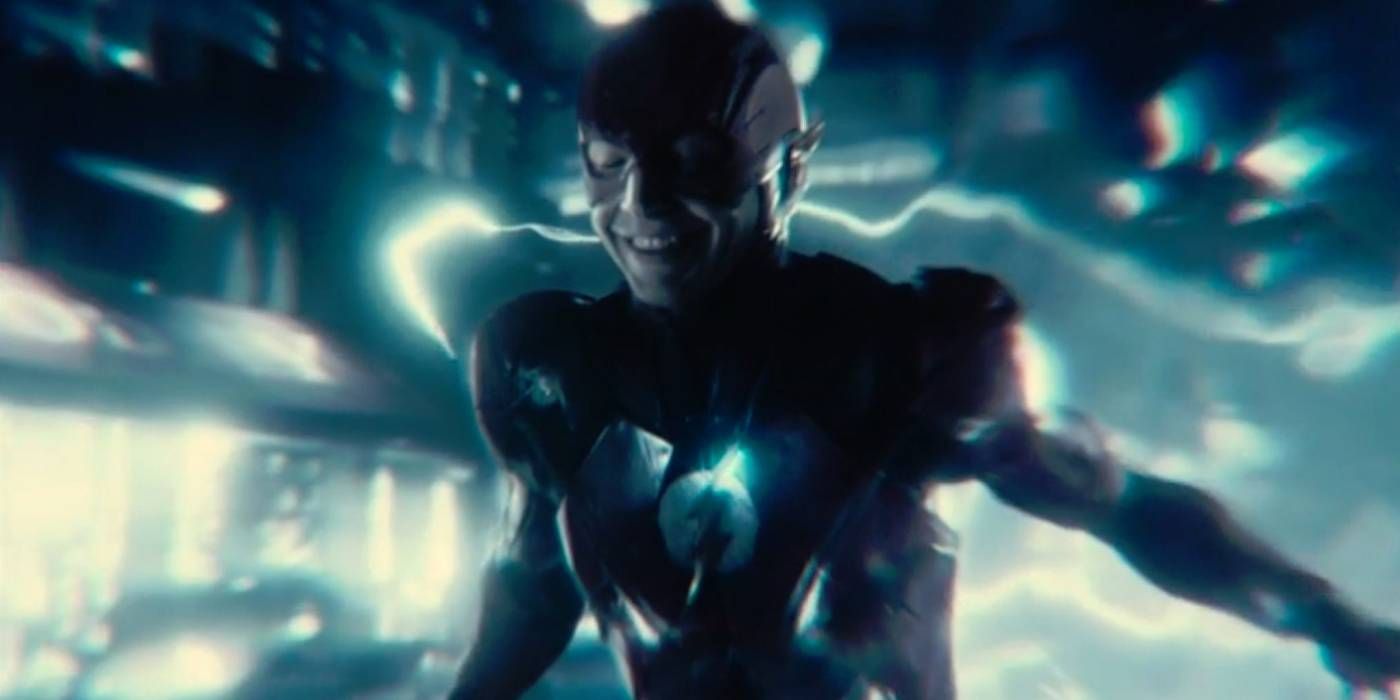 Justice League screenwriter Chris Terrio had some apprehension about the Flash traveling through time, though seeing it on screen changed his mind.
Justice League screenwriter Chris Terrio admits he was unsure about the Flash traveling through time until he saw the Snyder Cut. Terrio wrote the original script for Justice League, which was later altered by Joss Whedon when he was brought in to complete reshoots. Zack Snyder had to depart the project due to a family tragedy, and Whedon's additions ultimately changed much of the film. Luckily, Snyder's original vision has been restored, with his Justice League debuting on HBO Max last month after years of fan campaigning. Since then, there has been much discussion about the various plot developments Snyder and Terrio implemented.
Continue scrolling to keep reading
Click the button below to start this article in quick view.
One particular point of interest in Snyder's Justice League has been the Flash's (Ezra Miller) role in the climactic battle. Just when all seems lost and Steppenwolf (Ciarán Hinds) successfully unites all three Mother Boxes, the Flash pushes his powers to their very limits and runs backward in time. This gives Cyborg (Ray Fisher) another chance at getting inside the Mother Boxes, while the rest of the Justice League can fight Steppenwolf. The Flash's time travel, while falling in line with the character's comics abilities, evidently stirred up some debate behind the scenes.
Related: Justice League's Flash Time Travel Homages Christopher Reeve's Superman
During this past weekend's Justice Con event, both Snyder and Terrio appeared in a Justice League panel. One of the interesting tidbits to emerge from the discussion was that Terrio felt some apprehension about having the Flash travel through time in the film. "I thought, can you introduce that new concept so late in the film?" Terrio explained. He then went on to point out that the Flash's earlier scene with his father Henry (Billy Crudup) was filled with time travel-related hints. What really clinched it for Terrio, though, was seeing the time travel moment in the finished Snyder Cut:
But then I saw the finished cut, and it's just transcendent, I thought. When the Flash turns back time, it's just pure cinema. Because on the page, I didn't even know how you could write that, and that's how you know you're experiencing real cinema. Because I couldn't have described what that is, I couldn't imagine it, but Zack created it.
Terrio wasn't the only one to doubt the effectiveness of the Flash time traveling in Justice League, as Snyder has admitted Warner Bros. didn't like it either. However, it's safe to say Snyder managed to pull it off. As Terrio noted, the Flash's time travel is something that is hard to visualize on paper, but when it is properly depicted onscreen, it's thrilling. Additionally, Snyder needed to set up the Flash's role in the Knightmare timeline, which would have been a big part of his sequels. There, the Flash is supposed to travel way farther back in time to convey a message to Bruce Wayne (Ben Affleck).
Miller's Flash is set to receive his own solo movie next year, and it remains to be seen exactly how much it will pull from Snyder's Justice League. If it should keep anything, The Flash will hopefully hold onto the character's development. Barry running back through time was a major moment for him, as it showed an evolution of his abilities and his faith in himself. Ultimately, Justice League's time travel scene meant more than just aiding the plot, and it was smart of Snyder to keep it in despite all the naysayers.
More: Flash's Time Travel Explains Why He's Snyder Cut's Most Changed Hero
Source: Justice Con
The Suicide Squad (2021)Release date: Aug 06, 2021
The Batman (2022)Release date: Mar 04, 2022
DC Super Pets (2022)Release date: May 20, 2022
Black Adam (2022)Release date: Jul 29, 2022
The Flash (2022)Release date: Nov 04, 2022
Aquaman 2 (2022)Release date: Dec 16, 2022
Shazam 2 (2023)Release date: Jun 02, 2023
Knightmare Superman Proves Batman Was Right In BvS
About The Author