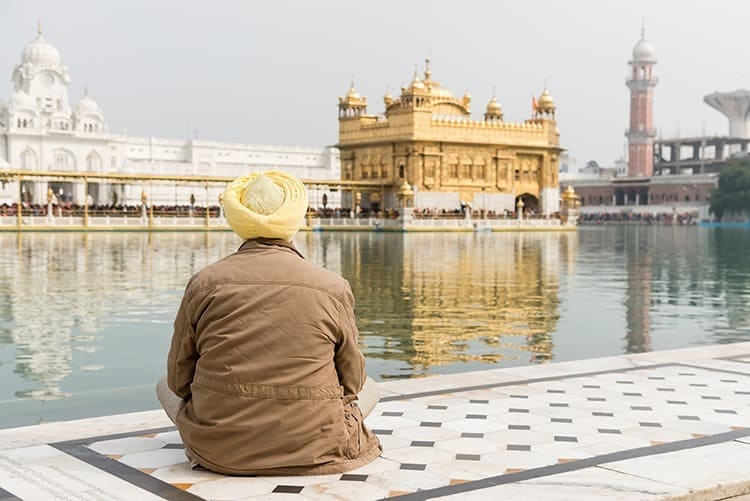 Not many countries in the world etch deep impressions on your mind as India. With so many contrasts and deep history, you cannot help but be stunned by the country of India. The colors, tastes, sounds, and smells are so rich and intense that you would never forget the country's exotic nature. Here is what you need to know about India and the places you need to see:
India is very diverse and has lots of historical relics
The Indian nation is regarded as one of the most diverse places on earth; stark contrasts exist side by side. The country has different languages, cuisines, cultures, architecture, religious beliefs, etc. The country is some thousand years old as evident in its rich history. The religions practiced in the country include Buddhism, Christianity, Hinduism, etc. Due to its diversity, the country has no national language. However, India is home to the oldest languages in the world: Sanskrit and Tamil. Both languages are considered classical languages. India is not only famous for its diversity, but it is also famous for its achievements. For instance, India is the first Asian country to reach Mars. India achieved this feat on its first inter-planetary mission. The country also has the largest postal network and the longest coastline. The game of chess was invented in India also.
Here are places you should see in India:
Ajanta and Ellora Caves
The caves are very ancient and are considered to be among the landmarks of India's old and rich culture. The caves are estimated to have been built around 2nd century BCE and 7th century C.E. The Ajanta cave has about 36 individual caves which are used as places of worship by Hindu, Jain and Buddist followers. The Ellora cave is the largest rock-cut cave complex in the world. Both caves have intricate carvings and historical significance you cannot afford not to see. You might want to use the services of Travel Visa Pro whenever you want to visit India.
Nubra Valley
This valley is about 150 kilometers from Leh, the exotic capital of Ladakh. The valley is formed from the confluence of the Shyok and Siachen rivers, and it stands between the mountains of Karakoram and Ladakh. The Nubra Valley provides beautiful views of the blue skies and mountains and some sneak peek into the yesteryear's glory of Asian cosmopolitan.
Varanasi
Varanasi is a city located on the bank of the Ganges river, a river Hindus see as sacred. Varanasi is located in Uttar Pradesh, one of the world's oldest living cities. Archaeologists have found that people started settling in Varanasi around the 20th-century B.C.E. The city is regarded to be India's spiritual capital and one of the holiest cities by Jainists and Hinduists. Besides, it is said that Buddha gave his first after-enlightenment sermon in Sarnath, a city some miles away from Varanasi. You cannot afford to miss a thrilling boat ride along the Ganges.
Majuli
Majuli is considered to be the biggest river island in the world. Located in Assam, it is deeply entrenched in cultural practices. Majuli plays host to most of the cultural and religious festivals in the state. If you are looking for unique and lush vegetation to enjoy, this natural marvel located on River Brahmaputra is your plugin India.
Rajasthan hill forts
Named as a UNESCO World Heritage Site, the group of forts in Rajasthan is a sight to behold. They are designed to be rich and complex architectural landmarks. If you want to experience India, they should be on your list of must-see places. In this group of forts, there is the Kumbhalgarh Fort, the Gagron Fort, the Amer Fort, the Jaisalmer Fort, and the Chittorgarh Fort. The forts are over a thousand years old. Like when you are traveling to other countries, you would need insurance. You can use the services of AXA travel insurance. Before using their services, you can read AXA travel insurance reviews to know if other people that have used their services testify of their reliability and good service as well as tips on the best insurance plan for your trip to India.
Taj-ul Masjid
If you want to see a landmark that will leave your mouth wide open and your eyes almost popping out of your sockets, you should check out the Taj-ul-Masjid, a mosque that was built in the 19th century. Located in Bhopal in Madhya Pradesh, this mosque has its interiors to be around 430,000 square feet and has a pink façade. It is an architectural masterpiece that you should visit as much as you can in your life.
Thanumalayan Temple
Located in Tamil Nadu, this temple is popular for its musical quality. The temple is carved out of stone and is 18 feet tall. When struck, the pillars give put different musical notes. It has beautiful sculptures of different Hindu gods. Altogether, the temple is nothing short of a breathtaking view.